ZTE Corporation, a global leading provider of information and communication technology solutions, held its annual 5G Summit and User Congress 2023 in Thailand. The two-day event, with the theme 'Embrace the Digital Nexus', convened a diverse group of participants including telecom regulators, industry alliances, standardization organizations, carriers, think tanks, industry partners, analysts from GSMA, IMT-2020 (5G) PG, IMT-2030 (6G) PG, CCSA, TMF, ABI, CCS Insight, and other eco-partners globally.
The purpose of the gathering was to exchange valuable insights, perspectives, and practical case studies, exploring trends in 5G, future networks and the digital landscape.
Xiao Ming, President of Global Sales at ZTE delivered an opening speech at the summit, highlighting the advancements in technology that are revolutionizing industries, "In this interconnected world empowered by 5G-A, where space and earth are linked, between them is the ubiquitous network such as the XR and Metaverse, which are crafting realities previously unimagined. The digital force uplifts all industries, propelling human civilization to break barriers and ascend in these transformative times, continuously. Dreamers among us are courageously bringing these to life. Infinite evolution leads to a thriving, intelligent, century."
As the digital economy emerges as the principal catalyst for consistent and sustainable worldwide expansion, ZTE is committed to assuming the role of the 'Driver of the Digital Economy'. This entails providing innovative ICT technologies to facilitate the worldwide digital transformation.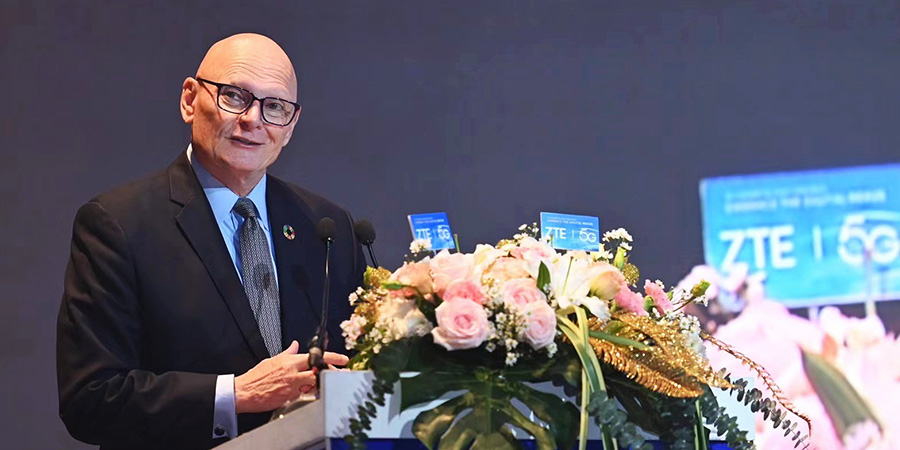 John Hoffman, CEO of GSMA Ltd., was also present at the event. He noted, "5G networks, 5G Advanced, and the technologies they enable, will revolutionize the world. But we must keep working together to build a sustainable future, where everyone, everywhere can reap the full benefits of connectivity. The ZTE 5G Summit is a great opportunity for the industry to share knowledge and best practices for the future, and we look forward to continuing the conversation at MWC Barcelona 2024."
ZTE's diverse portfolio of wireless and wireline solutions, services, devices and professional telecommunications services allows it to meet the diverse needs and rapid innovation needs of global operators, government entities and enterprise network customers.
"Embracing 5G stands not just for technological upgrade, but for revolutionizing customer experience—connecting people and devices with unprecedented speed and reliability; turning every digital interaction into a seamless journey; transforming how we live, work and engage with the world around us," said Rudolf Schrefl, CEO, Hutchison Drei Austria.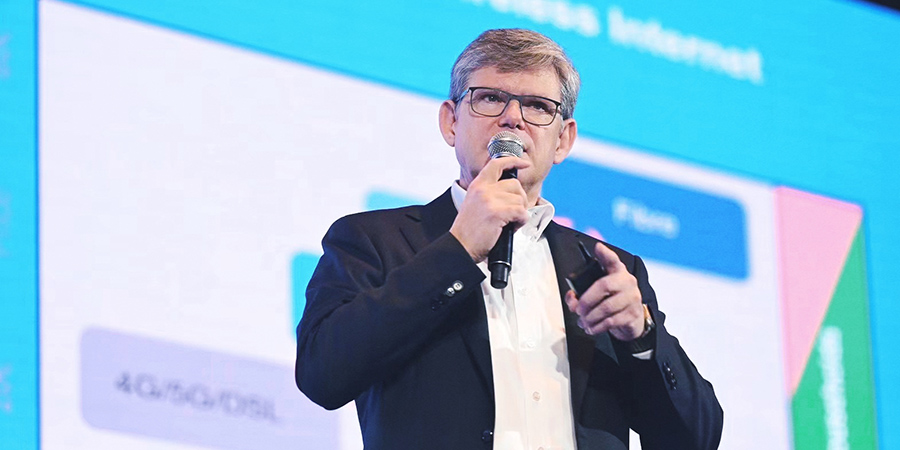 Showcasing ZTE's Innovations
At Thailand's innovation center, ZTE displayed its cutting-edge technologies, solutions and best practices, demonstrating the digital world's interconnectedness and transformation.
ZTE also showcased 4G network modernization ideas for 5G success in the 'Wireless Everything' arena. The demonstration expanded 5G experiences, coverage and services, emphasizing the need for native tools and green energy infrastructure.
As a leader in all-optical networks, the company introduced a new value through an end-to-end product series. This shows ZTE's dedication to optical network technology.
In the servers and storage area, ZTE provided full-scenario servers and storage solutions to power the digital era's growth in demand.
ZTE Mobile Devices, true to its 'Better for All' commitment, brought several innovative smart devices to the event, including nubia Pad 3D, the world's first AI-powered eyewear-free 3D table; nubia Neo 5G, a 5G gaming phone for beginners; and Blade V50 Design, an elegant smartphone. The event also features MC888 and other 5G FWA & MBB devices from ZTE, which has the world's largest market share. The company aspires to be the best choice for everybody and exceed worldwide consumers' expectations by providing competitive goods and services with superior pricing, experience and quality.
ZTE is committed to building a digital and intelligent ecosystem for shared success together with industry and ecosystem partners, and it will always do its part in promoting sustainable growth.