Mobile data service revenue in Vietnam is expected to rise from US$1.3bn in 2020 to US$1.5bn in 2025, at a compound annual growth rate (CAGR) of 2.5%, driven by increase in smartphone penetration along with increase in the demand for mobile data usage, according to GlobalData, a leading data and analytics company.
According to the Asia-Pacific Mobile Broadband Forecast Pack, Vietnam's average mobile data revenue per user (ARPU) will increase by 0.8% CAGR over 2020-2025 to reach US$0.90/month in 2025, led by increased consumption of online video content through smartphones. However, mobile voice ARPU will decline at a CAGR of 9.6% over the same period.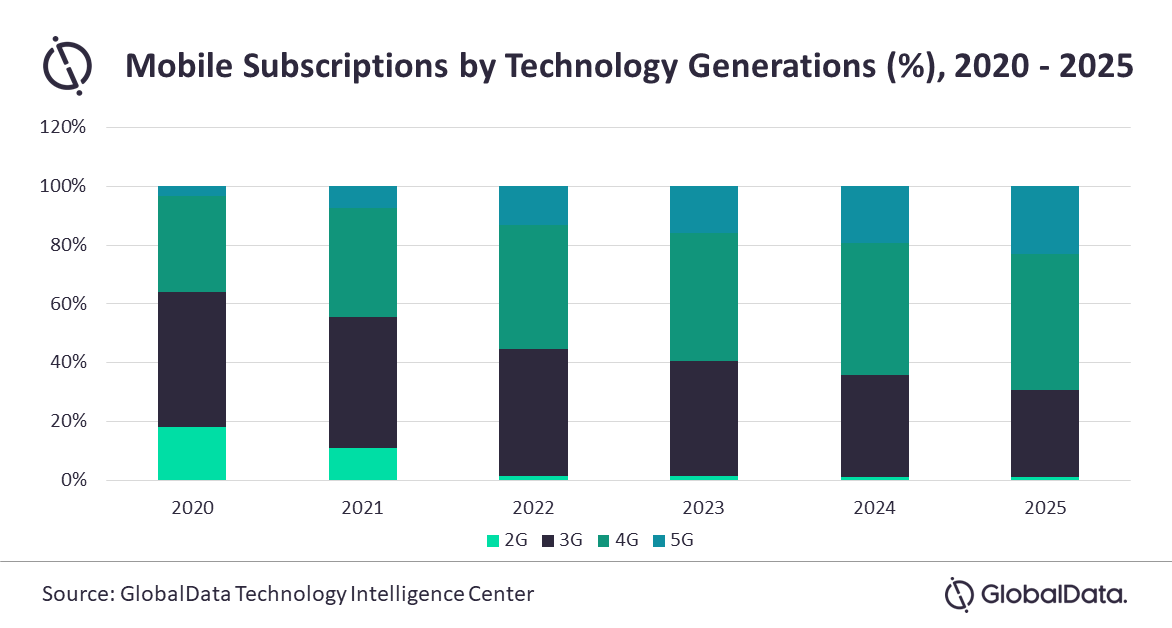 Kantipudi Pradeepthi, Research Analyst of Telecoms Market Data & Intelligence at GlobalData, says, "With 3G having peaked, 4G subscriptions are set to take the lead in Vietnam in 2023, reaching 65 million in 2025. Major operators Mobifone, Viettel and Vinaphone have increased data allowances to their subscribers to meet the demand for mobile data surge due to the effect of COVID-19 pandemic lockdown measures enforced by the government. 
"Viettel, the military-owned mobile network operator, will attain 70 million subscribers by the end of 2025 whilst continuing to dominate Vietnam's mobile market at about 50% mobile subscription share."